Situated in the centre of a 160 hectares estate, on the hilltop overlooking the village of Valfabbrica, the Giomici Castle proudly stands with its towers and bulwarks.

Here, in this ancient hamlet, that dates back to the
XII century, the owners have restored apartments for those tourists who know how to appreciate the unforgettable charm of a holiday in such a historical and natural setting. And if absolute peace and quiet are an important ingredient for a perfect holiday,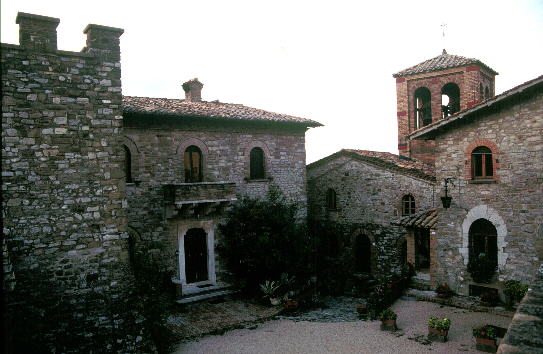 then the old isolated cottages that dot the large estate are ideal for a stay. Here, among the rows of vineyards or in the great meadows where "avelignesi" breed horses and herds of "chianina" cattle graze freely, time takes on absolutely different dimensions. This is ideal country for long walks along the many paths across cool valleys and shadowy woods, where truffles grow, or for a rest under a tall oak tree.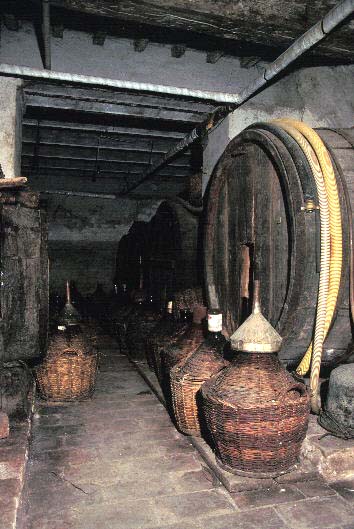 Mystic and artistic Umbria, with its cities of art, is only a short distance away. The cuisine of this area is among the most genuine and tasty. The olive oil and wine are the pride of the Giomici Castle and they can be purchased in the small shop of the medieval hamlet, as well as honey ant other local specialities.